Be driven to achieve, with a Standard Bank Learnership
We believe in the power of young people to drive the future of Africa. That's why we're committed to investing in individuals like you – so you can grow, progress and take ownership of your tomorrow…and leave a legacy for generations to come.

With a Standard Bank Group Learnership, that's exactly what you'll do. Earning while you learn, you'll be supported to develop your skills and reach your goals – and be inspired to work towards better.
Through a work-based approach to learning, you'll gain a real-world understanding of Standard Bank Group, as you're guided and supported to achieve the goals you've set yourself.

The programme integrates practical and theory, and includes both structured work experience and structured learning with an accredited training provider – leading to an SAQA accredited qualification.

We're working to grow potential for young people throughout Africa. And with a Standard Bank Group Learnership, yours could know no limits.
What can you expect?
You can choose from a number of learnerships, offering between 12 to 24 months' fixed term employment. You'll receive a monthly stipend, plus invaluable coaching and mentoring while you're studying for your qualification.
Fixed term employment with the bank for 12/18/24 months (depending on the programme)

Monthly stipend

Performance rewards and benefits

SAQA accredited qualification

Practical meaningful workplace experience

Coaching/mentoring.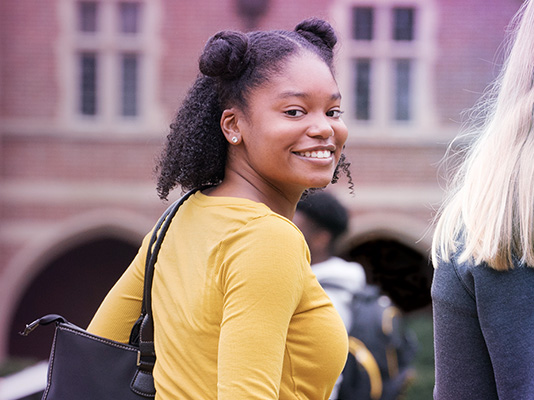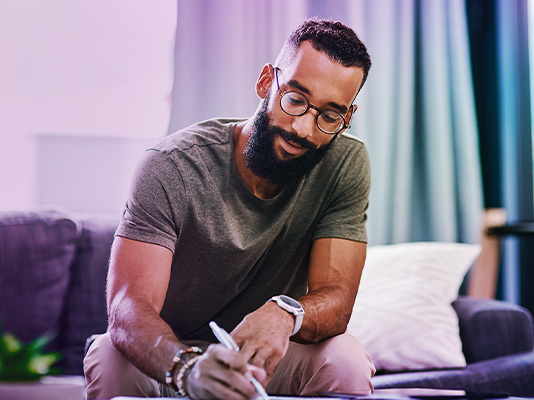 Who can qualify?
You can apply for a Standard Bank Group Learnership if you've completed a Grade 12 (matric) or a 3-year post grade 12 (matric) qualification (role dependent).
To apply, you must:
Be a South African citizen
Be between the ages of 18 and 30
Be able to speak, read and write English
Have completed Grade 12 (matric) or a 3-year post grade 12 (matric) qualification (role dependent)
Be computer literate
Not be permanently employed
Not be studying at another tertiary institution
Not be registered for any other learnerships
APPLY FOR LEARNERSHIP
December 2023 applications: 1 December 2023 - 31 December 2023
February 2024 applications: 1 February 2024 – 29 February 2024
May 2024 applications: 1 May 2024 – 31 May 2024
Data Science, 24-month programme
Data interpretation,analysis and insights are key to our operations. You'll help us make sense of the huge volume of data available, and provide key insights to customer needs and demands.
Wholesale Banking Learnerships
Wholesale Clients Operations, 12-month Programme
This learnership is designed to help you gain experiences in processing, solution design, delivery and maintenance across investment banking.
Consumer and High Net Worth Learnerships
Universal Banker: Voice Branch, 12–18 month Programme
On this programme you'll get valuable work experience in customer interactions and transactional banking, with a strong focus on sales and service. There's also a unique opportunity to get hands-on in a call centre environment.
Client Solutions Learnerships
Insurance, 12-month programme
This learnership is designed to help you gain valuable work experience in a number of roles within insurance, with a strong focus on sales and service.
Corporate Functions Learnerships
Internal Auditing, 24-month Programme
Become an expert in providing unbiased, independent reviews of systems, business organisations and processes. This programme will teach you how to provide senior leaders and governing bodies with objective information regarding risks, control environment, operational effectiveness, and compliance with applicable laws and regulations.
Salesforce, 18-month programme
On this programme, you'll gain both theoretical knowledge and practical experience, while working closely with the leading thinkers around the future of banking and platform business.

You'll work with our developers to write app customisations, develop a testing and debugging framework, and extend an application's capabilities. And at the end of the programme, you'll have the core skills needed to design and develop custom applications on the Salesforce platform.

Cloud Computing, 18-month programme
Want to develop technical expertise in cloud computing, and be fully prepared for the technical role you'd love? In this learnership, you'll be working with developers to gain hands-on build experience in AWS/Azure cloud platforms – as well as acquiring related cloud certifications.

Data Engineering, 18-month programme
This practical learnership will see you working with our engineers to provide technical solutions by interpreting business requirements.

You'll have the opportunity to define and construct solutions, define build and test tasks, perform solutions testing, deploy solutions and provide third tier support, as well as construct enhancements to systems in production.

At the end of the programme, you'll have the core skills to be able to construct data acquisition, warehousing and report solutions.
Technology and Operations Learnerships
Frequently Asked Questions
Can I apply to open roles while I am on a programme?
Does an intern automatically get offered a permanent position after completing the Internship programme?
No. Interns need to follow the recruitment process and apply for a permanent position through the Standard Bank Group career website, based on the current opportunities available.
Does Standard Bank Group assist with furthering my studies?
Not while completing the internship programme. Should you be placed in a permanent role, you can apply for a bursary if you wish to continue studying.
Do I have to pay back the investment should I resign from the internship programme?
There is no pay-back or work-back agreement attached to the internship programme. This means that if you left the organisation, you wouldn't have to pay back any investment made during the course of the programme.
Do I need to have work experience to be considered for the Internship Programme?
This may be a requirement for certain programmes. Please refer to the minimum requirements for the internship programme you're applying for.
Do you consider Grade 12 students?
No, internships are offered to individuals who have post Grade 12 (Matric) qualifications.
Do your programmes cater for people with disabilities?
Yes. We have an inclusive culture, and are open to reasonably accommodating special needs in the workplace.
I don't have a completed post Grade 12 (matric) qualification – can I apply?
This may vary from programme to programme. Please refer to the minimum requirements of the programme you're applying for.
I'm not a recent graduate – can I apply?
Yes, any individuals between the ages of 18-30 can apply for any of our Internship programmes.
What career support and development do I get?
Our Early Careers programmes are designed in a way that ensures we can provide every single person with an entire support ecosystem during their time with us. From structured learning plans to access to digital content, a workplace coach, a mentor, learning partners, programme managers and people cultures, on our programmes you'll find everything you need to secure your success.
What is the value of the Learnership stipend?
Learners earn an allowance rather than a salary. This enables you to travel to and from the workplace or training institution, is in line with The National Minimum Wage Act 9 of 2018 (NMWA), and is determined by the cost and complexity of the programme.
Where will I be placed on a programme?
Our specialist programmes mostly run in Johannesburg South Africa, although other programmes are offered nationally.