Purpose and values
We are a client-led and digitally enabled financial solution provider aiming to deliver sustainable growth for individuals, businesses and communities throughout Africa.

Our approach is underpinned by integrated thinking, connecting the emerging trends affecting our business and the issues that impact the execution of our strategy and the achievement of our value creation.

We believe in the possibilities and opportunities that abound within Africa, and our approach and commitment can be summed up in the simple phrase 'It Can Be'.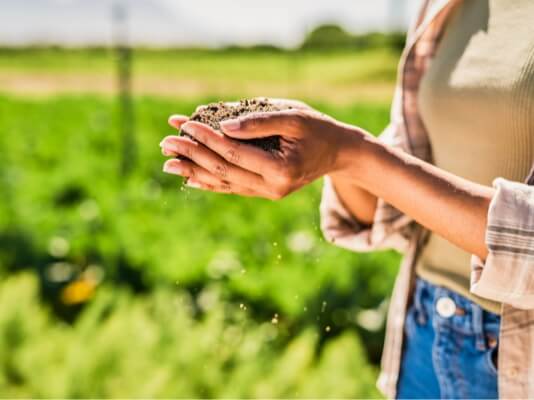 Our Purpose
Africa is our home; we drive her growth.
We live by our purpose to drive sustainable, inclusive growth in Africa through our position as the leading financial services organisation on the continent.
To do this, we focus on 3 strategic priorities:
Transform client experience
Execute with excellence
Drive sustainable growth and value
Our Ethos
It Can Be.
'It Can Be' speaks to the ethos of who we are and where we are going, how we will put the dreams and aspirations of our clients and employees at the forefront, providing the experiences, attitude and innovation required to unlock great possibilities.
Now is the time to begin a narrative of hope, of optimism. Because 'It Can Be' is a celebration of the human spirit, of the belief in our dreams.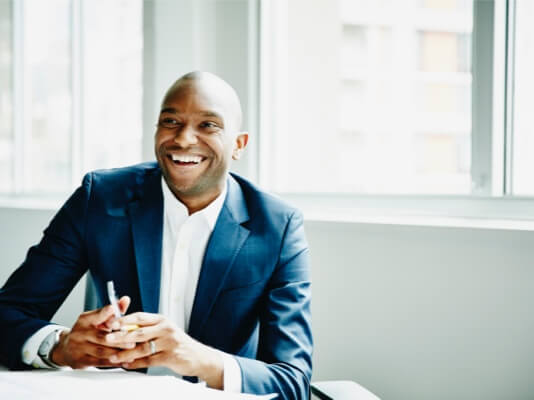 Delivering on our purpose
Standard Bank Voted 'African Bank of the Year' for 2022
Standard Bank has claimed the prestigious title of 'African Bank of the Year' at the esteemed 2022 African Banker Awards held in Accra, Ghana.
Strategy and Will are Key to Growth of Africa's Communities
With a fresh burst of growth in Africa's business sector, there has never been a better time to produce innovative solutions to also offer effective social impact solutions for millions of African citizens. As we mark Africa Day on 25 May, and amidst the rebuilding of the continent's economy in the wake of the Covid-19 Pandemic, Yinka Sanni, the Chief Executive (CEO) of Africa Regions at the Standard Bank Group shares a view on how to deliver a fair and just economic renewal that benefits all in bringing prosperity to the continent.
Our Values
Serving our customers
We do everything in our power to ensure that we provide our customers with the products, services and solutions to suit their needs.
Growing our people
We encourage and help our people to develop to their full potential and measure our leaders on how well they grow and challenge the people they lead.
Delivering to our shareholders
We understand that we earn the right to exist by providing appropriate long-term returns to our shareholders. We strive to meet our targets and commitments.
Being proactive
We strive to stay ahead by anticipating rather than reacting, but our actions are always carefully considered.
Working in teams
We, and all aspects of our work, are interdependent. We appreciate that, as teams, we can achieve much greater things, and we value teams within and across the group.
Respecting each other
We have the highest regard for human dignity. We respect each other and what we stand for and recognise that there are obligations corresponding with our individual rights.
Upholding the highest levels of integrity
Our entire business model is based on trust and integrity as perceived by our stakeholders, especially our customers.
Constantly raising the bar
We have confidence in our ability to achieve ambitious goals, and we celebrate success, but we must never allow ourselves to become complacent or arrogant.
Living our values through our Code of Ethics
Our Code of Ethics forms the basis for all our business decisions and operations and a decision-making paradigm followed in our service delivery, product development and client relations.
This code serves as a beacon to follow and ensures that we remain true to our original purpose of driving Africa's sustainable growth.
In keeping with our purpose, and our ESG approach, the Standard Bank Group is committed to respecting the human rights of people involved in and impacted by our business. Therefore, our Code of Ethics further aims to achieve a consistent approach to respecting human rights across the group.
Reporting unethical behaviour
If you believe an employee of Standard Bank has breached our Code of Ethics, please contact the Ethics and Fraud Hotline.
Download our documents and reports
Sustainability reporting centre
Visit our Sustainability Reporting Centre to view and download policies and documents in support of our commitment to driving Africa's sustainable growth.
You may also be interested in…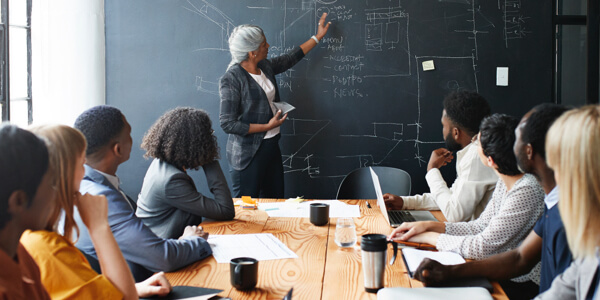 Our leadership
The skills and experience of our leadership at council and board level underpin our ability to deliver on our commitment to driving Africa's sustainable growth.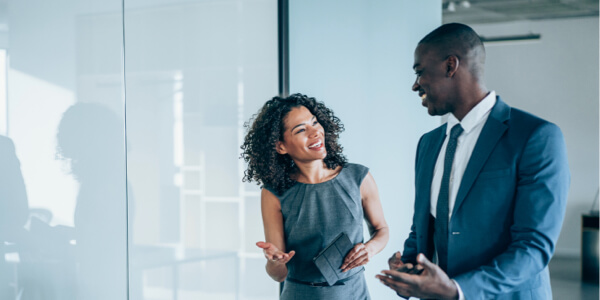 Corporate governance
We see corporate governance as an enabler that promotes strategic decision-making to create sustainable value
South Africa amongst biggest Blockchain markets in Africa
Standard Bank and Crypto Valley Venture Capital (CV VC) report South Africa as amongst biggest Blockchain markets in Africa
Top considerations for implementing a data and analytics capability in your company